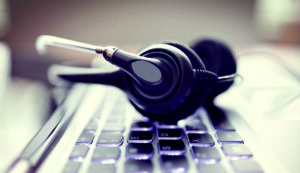 A headset is a device that is used for multimedia and communication purposes. These devices are mainly used by people who are constantly on the move or for those who work for offices. There is a vast number of people who use the headset, such as those who greatly benefit from the convenience this device will provide. The contact center industry is one the largest contributors of the world's economy. The agents who are considered to be the key players of this industry are the primary users of this invention.
Call center agents require a tool that can maximize their work efficiency, and since the nature of their job is to answer customers' concerns over the phone, they need to have a tool that enables them to perform their tasks with minimal effort. Call center headsets are devices specially designed to provide agents excellent sound quality that reduces any unwanted background noise in order to have a crystal clear conversation with a customer.
How to Choose The Right Headset? There is a wide range of factors that users should consider when selecting the perfect model of a headset that will definitely provide the function they require. Here are a few tips that you can base on.
Sound QualityGreat sound quality is the main feature that we should look at when it comes to a headset. There are dual ear and monaural (single earpiece) models that have great sound quality.Dual earpiece models provide surround sound while monaural doesn't. Both provide great sound quality, but your choice still depends on your purpose.
Cable Length This shouldn't be too much of a problem, and just make sure to get just the right length in order to avoid anything that can hinder you from using your headset conveniently. Headsets for Call Center should be lengthy as agents do need mobility in order to maximize work efficiency.