Founded in 2014 by a young and dynamic group of professionals with diversified expertise in the communication world. Each professional has an eye for excellence in their domain. The contribution of key players towards the same goal has given Voitekk a distinct advantage in providing world class solutions through their products and services.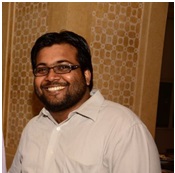 Anup Singh
Business Head
Entrepreneurs are born – not made! This line best describes Mr. Anup Singh. His industry experience and vision makes him an ideal leader to represent the entire business. With an experience of more than a decade in the communication industry, he sets the bar very high for his team mates. He is honest, light-hearted and eager to explore more avenues in this industry. He started his entrepreneurial journey in 2008 when he started A2Z Headsets Solutions on Pan India level.With immense determination to grow, he started Voitekk Softsol Pvt. Ltd. in 2014 in Mumbai which further expanded in other countries like Hong Kong and United States.He also works as an IT Consultant to various BPO's across India ranging from 50 to 2000 seats.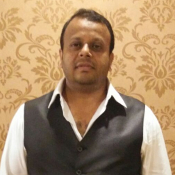 Akshay Ranjan
Marketing Head
Mr. Akshay Ranjan, an MBA graduate with Marketing specialization, is one of the Co-founders of Voitekk Softsol Pvt. Ltd. He is responsible for the overall working of the Company and is instrumental in making strategic decisions for the Company. He has 10+ years of experience and expertise across Business Development, Channel Management and Sales Operations functions in diverse Industry verticals. His remarkable contribution adds value in company success.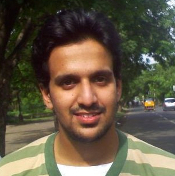 Aamir Chougule
Technology Head
Aamir leads the development and support functions at Voitekk. He has over 6 years of experience in developing and managing Linux-based servers, developing VoIP applications with open source technologies like FreeSwitch and NodeJS. His dream is to create a powerful tool to overcome all the challenges faced in the communication industry. With Voitekk, he is indeed very close to fulfilling this dream!.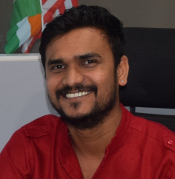 Anthony Pereira
Vertical Head – BPO
Anthony heads the BPO division at Voitekk. He has over 11 years of experience in managing International and Domestic BPO's. His core competencies include process transitions, client relations and managing day to day operations. With his extensive exposure to the BPO domain he provides insights and helps designing and implementing the process flow for each clients.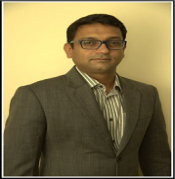 Sheshadri Nurani
Vice President – Business Development
Sheshadri is a thorough professional with over 18 years of experience in the service industry. He has spent most of his career in the BPO industry working with companies like Wipro, 3 Global Services in the international domain and heading domestic BPO's like Eureka Outsourcing Solutions Limited, Sundaram BPO. His latest stint was working with Valad Infotech Solutions as a Chief Operating Officer, Valad is an IT & ITES company providing services to the Shipping & Oil and Gas Industries. Sheshadri is a six sigma professional with expertise in Operations Management, People Management, Client Servicing, Corporate & Business Excellence initiatives, Account Management, Pre Sales, Business Development, Business Analytics, P&L Management, Process Migration & Transitions and Business process Re-engineering. In his spare time he likes reading non-fiction, listening to music and watching documentaries.
Advisory Board
We feel privileged to get an eminent personality on our advisory board.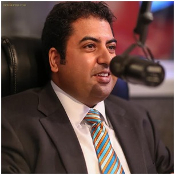 Ashish Dhar
Ashish is an expert in healthcare, business management and information technology. He currently serves as the Managing Director of Traana Group, Inc. and leads a number of cross-border health and technology initiatives across USA and India. In the past, he has worked with financial and technology companies in Wall Street and has also been associated with NASA-Kennedy Space Centre
A Charter Member of TiE, Ashish holds a masters in engineering from the University of Central Florida and bachelors from prestigious VJTI-Mumbai. When not working, he likes to travel, watch ice-hockey and play golf. Ashish is based out of Florida, where he lives with his wife and daughter.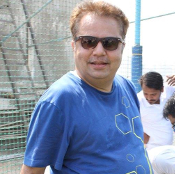 Haresh Thakkar
With 12+ years of experience in managing operations, Haresh has mastered the customer experience domain as a Certified Black Belt and COPC. He has managed operations for companies like eServe International Limited, Citigroup Global Services Pvt Ltd and Tata Consultancy Services.